Annie Vanasek - Digital Advisor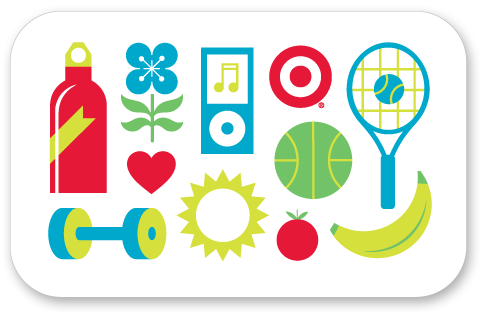 Wellness: a trendy buzz word that it is not only on the minds of our guests, but is one of main focus points of Target and it's leadership team. Wellness is not only starting to become more visible in the aisles, but also in the practices and visions of the Target employees. Anywhere from partnerships to team member wellness challenges to a 30 store test to pull junk food out of checkout lines, Target is screaming wellness.
With the realization that wellness is a way of life, Target is working on making this an easy lifestyle to maintain for its guests. Grocery, apparel, cosmetics, to name a few, are striving to prove their commitment to the shift. In-store signage directs guests to healthier and/or green options with a variety of choices to pick from.
This initiative does not end in the brick and motar stores; Target.com even has a Wellness Guide that allows you to enter you age, sex and desired wellness need which then directs you to multiple choices to help with said need. Check it out:
http://www.target.com/spot/tool/wellnessguide
Next time you find yourself wandering the Target aisles or clicking through Target.com, be mindful of how wellness impacts your business and what you can do to jump on-board the wellness train!